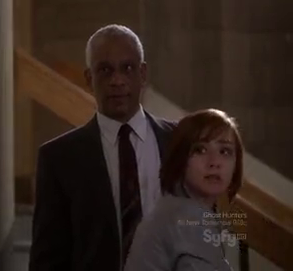 Principal Hendricks
Played by Philip Akin in Nevermore. The Head of the Kingford Academy, Mr. Hendricks is, at first, seemingly more concerned about the impact of federal presence on donations than the consequences of a 'prank' on a 'bully', especially since those consequences do not appear to be long-term, at least in the physical sense. However, when the Secret Service Agents (Pete and Claudia) begin to be psychic themselves, 'knowing' of the presence of Edgar Allan Poe's Quill in the school, he changes his tune.
Ad blocker interference detected!
Wikia is a free-to-use site that makes money from advertising. We have a modified experience for viewers using ad blockers

Wikia is not accessible if you've made further modifications. Remove the custom ad blocker rule(s) and the page will load as expected.